Rural
Our core business is servicing our local farmers. Not only do we get to know our customers but we know their farms, their systems, how they run. This gives us an advantage of being able to identify and quickly resolve any issues, sometimes even over the phone, getting things back up and running as soon as possible.
Talk to our team today
we can help you with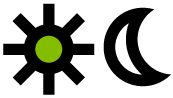 24/7 Breakdown Service
Always available for client callouts and urgent breakdowns

Effluent Pumps and Systems
New electrical installs and servicing, as well as working alongside companies for environmental best practise in effluent safety features and monitoring

Water Irrigation Schemes
From river take generator set ups to small reticulation we can look after the electrical side of things.

Feed Systems
Keep the cows happy and fed, we make sure your feed systems are running right

Water Pump Servicing and Repair
One less thing to worry about, keeping the water flowing

Farm Water Monitoring Solutions
Be waterwise and know what you're using

Dairy Refrigeration Service and Repair
Keeping your biggest earner at the right temp, working alongside your refridge specialists.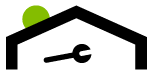 Dairy Shed Servicing and Maintenance
All aspects to keep the hub running right

Supply and Install Underground Services
All our own gear to do things right

Test and Tag Appliances
Make sure your appliances are safe and keep on top of compliance with our timely reminders
take a look through some recent rural projects